Got a report, dissertation or just the occasional letter you need out in a hurry?  JTS can undertake this for you at a competitive price - please e-mail for a quote.
Audio Typing and Audio Transcription
JTS are more than happy to assist you if you prefer to dictate your work.  We prefer digital sound files (dss) but are happy to receive sound files in other formats too.  Whilst JTS can assist with your general correspondence, we also have experience in transcribing TV programmes, research interviews, disciplinary hearings, etc., be they verbatim or non-verbatim.  Again, please e-mail for a quote.
PowerPoint Presentations
Excel Spreadsheets
Access Databases

We can assist with these too so why not e-mail us for a quote?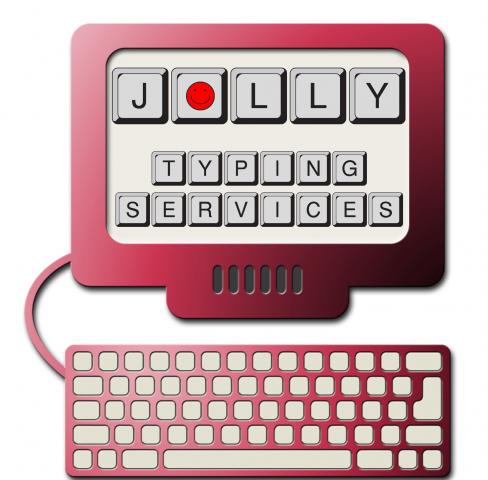 jollytypingservices.com
Meeting your typing requirements with a smile - the Jolly way!
Tel:          01950 460485
Mobile:    07771 911104
Fax:         05603 3424905
E-mail:     information@jollytypingservices.com